Implementing Swakelola III Framework of Open Data 1.0 at Diskominfo Bengkayang Regency and IT Department of Shanti Bhuana Institute
Abstract
The implementation of information systems and technology within the scope of Governmentis now mandatory to adhere to a framework known as Swakelola. The framework necessitates that every system and technology project involving local community organizations or regencies should develop the existing human resources potential within the city. This also applies to the procurement of open data systems managed by the Department of Communications and Informatics of Bengkayang Regency, involving the IT Department of Shanti Bhuana Institute through direct appointment based on Type III (Swakelola). The creation of the Open Data system is named Open Data 1.0, aiming at facilitating the Regent in accessing data from the Regional Work Units in Bengkayang Regency for easier future monitoring. The Swakelola implementation involves various documents that are expected to assist other universities in establishing official collaborations with the Local Government for system development. The feedback from the collaboration on creating Open Data 1.0 obtained a satisfaction rating of 4.6 out of 5 from the Head of the IT Division and the Users of Diskominfo Bengkayang Regency.
Keywords
Swakelola; Open Data 1.0
References
Afdal, Syarif. 2019. "Sutarmidji Resmikan Data Analytic Room ( Ruang Analisis Data)." Diskominfo Provinsi Kalimantan Barat. 2019. https://diskominfo.kalbarprov.go.id/21/10/2019/sutarmidji-resmikan-data-analytic-room-ruang-analisis-data/.
Bengkayang, Badan Pusat Statistik Kab. 2023. KABUPATEN BENGKAYANG DALAM ANGKA Bengkayang Regency in Figures 2023. Bengkayang: Badan Pusat Statistik Kabupaten Bengkayang. https://bengkayangkab.bps.go.id/publication.html.
Direktorat Statistik Keuangan, Teknologi Informasi, dan Pariwisata. 2021. Indeks Pembangunan Teknologi Informasi Dan Komunikasi 2021. Edited by Badan Pusat Statistik. 1st ed. Jakarta. https://www.bps.go.id/publication/2022/09/30/5fe4f0dbccd96d07098c78d3/indeks-pembangunan-teknologi-informasi-dan-komunikasi-2021.html.
Eriend, Dion, Defhany, and Ria Edlina. 2021. "Komunikasi Dinas Komunikasi Dan Informatika (DISKOMINFO) Kabupaten Sijunjung Dalam Penanganan Pandemi Covid-19." Jurnal Niara Vol. 14, N (2): 80–90.
Hanisch, Marvin, Curtis M. Goldsby, Nicolai E. Fabian, and Jana Oehmichen. 2023. "Digital Governance: A Conceptual Framework and Research Agenda." Journal of Business Research Volume 162 (113777): 1–13. https://doi.org/https://doi.org/10.1016/j.jbusres.2023.113777.
Maulana, Fariz. 2022. "DISKOMINFO BENGKAYANG MENGGELAR SOSIALISASI KELOMPOK INFORMASI MASYARAKAT (KIM) DESA KABUPATEN BENGKAYANG." Diskominfo Kab. Bengkayang. 2022.
Mikola, Andri. 2022. "Wujudkan Swakelola Tipe III, Kecamatan Bengkayang Bekerja Sama Dengan Prodi Teknologi Informasi Institut Shanti Bhuana Dalam Pengadaan Sistem Website." Institut Shanti Bhuana. 2022. https://shantibhuana.ac.id/wujudkan-swakelola-tipe-iii-kecamatan-bengkayang-bekerja-sama-dengan-prodi-teknologi-informasi-institut-shanti-bhuana-dalam-pengadaan-sistem-website/.
Narwati. 2023. "Tiga Tahun Berdiri, Prodi TI ISB Raih Akreditasi 'Baik Sekali' Dari LAM INFOKOM." Suara Pemred Kalbar. 2023. https://www.suarapemredkalbar.com/read/bengkayang/09012023/tiga-tahun-berdiri-prodi-ti-isb-raih-akreditasi-baik-sekali-dari-lam-infokom.
Sadiqa, Sarah. 2022. "KEPUTUSAN DEPUTI BIDANG PENGEMBANGAN STRATEGI DAN KEBIJAKAN LEMBAGA KEBIJAKAN PENGADAAN BARANG/JASA PEMERINTAH NOMOR 2 TAHUN 2022 TENTANG MODEL DOKUMEN SWAKELOLA DEPUTI BIDANG PENGEMBANGAN STRATEGI DAN KEBIJAKAN LEMBAGA KEBIJAKAN PENGADAAN BARANG/JASA PEM." Jakarta.
Sani, Asrul, Ninuk Wiliani, Agus Budiyantara, and Nur Nawaningtyas. 2020. "Pengembangan Model Adopsi Teknologi Informasi Terhadap Model Penerimaan Teknologi Diantara Umkm." JITK (Jurnal Ilmu Pengetahuan Dan Teknologi Komputer) 5 (2): 151–58. https://doi.org/10.33480/jitk.v5i2.1055.
Tanaamah, Andeka Rocky, Agustinus Fritz Wijaya, and Sarah Ayu Maylinda. 2021. "TATA KELOLA TEKNOLOGI INFORMASI PADA SEKTOR PUBLIK: PENYELARASAN TEKNOLOGI INFORMASI DENGAN VISI KEPEMIMPINAN (STUDI KASUS: KOTA SALATIGA DAN KABUPATEN BENGKAYANG)." Jurnal Teknologi Informasi Dan Ilmu Komputer (JTIIK) Vol. 8, No (6): 1319–30.
DOI:
https://doi.org/10.26760/rekaelkomika.v4i2.161-173
Refbacks
There are currently no refbacks.
---
Address:
Electrical Engineering Institut Teknologi Nasional Bandung
20th Building 3rd Floor
Jl. PHH. Mustapa 23 Bandung 40124
Tlp. 022-7272215, Fax. 022-7202892,
e-mail: rekaelkomika@itenas.ac.id
---
Indexed:
---
 STATISTIK PENGUNJUNG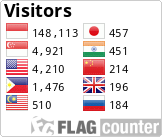 Jurnal ini terlisensi oleh Creative Commons Attribution-ShareAlike 4.0 International License.