The Gamification of Online Course to Increase Digital Marketing Skills of MSMEs in Sukabumi
Abstract
The various platforms and social media available for selling online create the need for MSMEs to study and analyze the most effective platforms or social media to sell online. The gamified online learning platform is one of the solutions to make learning more easily accessible and sustainable. We followed Gamification Service Framework Application Model, from problematization, building, intervention, and evaluation to design the gamified online learning platform. The gamified online learning platform we developed proved to increase MSMEs' digital marketing skills effectively. The participants have 82.8% of completion level and an average overall quiz score of 75.3 out of 100. The benefit of gamified digital marketing online course we held in Sukabumi includes gaining new digital marketing knowledge, building the network, increasing production capacity, and marketing reach. Some drawbacks to using gamified digital marketing online courses include lack of interaction, material variation, continuous guidance, and obsolete information.
Keywords
Digital Marketing; Gamification, Online Learning
References
Alomari, I., Al-Samarraie, H., & Yousef, R. (2019). The role of gamification techniques in promoting student learning: A review and synthesis [Article]. Journal of Information Technology Education: Research, 18, 395-417. https://doi.org/10.28945/4417
Antonaci, A., Klemke, R., & Specht, M. (2019). The effects of gamification in online learning environments: A systematic literature review [Article]. Informatics, 6(3), Article 32. https://doi.org/10.3390/informatics6030032
BKPM. (2021). Upaya Pemerintah Untuk Memajukan UMKM Indonesia. Retrieved 10 November from https://www.bkpm.go.id/id/publikasi/detail/berita/upaya-pemerintah-untuk-memajukan-umkm-indonesia
Coordinating Ministry for Economic Affairs. (2021). Dukungan Pemerintah Bagi UMKM Agar Pulih di Masa Pandemi. Retrieved 10 November 2022 from https://www.ekon.go.id/unduh/info_sektoral/358/dukungan-pemerintah-bagi-umkm-agar-pulih-di-masa-pandemi
Klapztein, S., & Cipolla, C. (2016). From Game Design to Service Design: A Framework to Gamify Services [Article]. Simulation and Gaming, 47(5), 566-598. https://doi.org/10.1177/1046878116641860
Kuo, M.-S., & Chuang, T.-Y. (2016). How gamification motivates visits and engagement for online academic dissemination – An empirical study. Computers in Human Behavior, 55, 16-27. https://doi.org/10.1016/j.chb.2015.08.025
Mulcahy, R., Russell-Bennett, R., & Iacobucci, D. (2020). Designing gamified apps for sustainable consumption: A field study [Article]. Journal of Business Research, 106, 377-387. https://doi.org/10.1016/j.jbusres.2018.10.026
Mullins, J. K., & Sabherwal, R. (2020). Gamification: A cognitive-emotional view. Journal of Business Research, 106, 304-314. https://doi.org/10.1016/j.jbusres.2018.09.023
Open Data Jabar. (2022). Jumlah Usaha Mikro Kecil Menengah berdasarkan Kabupaten/Kota di Provinsi Jawa Barat 2016-2021. Retrieved 10 November 2022 from https://opendata.jabarprov.go.id/id/dataset/jumlah-usaha-mikro-kecil-menengah-umkm-berdasarkan-kabupatenkota-di-jawa-barat
Piñeiro-Otero, T., & Martínez-Rolán, X. (2016). Understanding Digital Marketing—Basics and Actions. In Mba (pp. 37-74). https://doi.org/10.1007/978-3-319-28281-7_2
Seaborn, K., & Fels, D. I. (2015). Gamification in theory and action: A survey [Article]. International Journal of Human Computer Studies, 74, 14-31. https://doi.org/10.1016/j.ijhcs.2014.09.006
Tondello, G. F., & Nacke, L. E. (2016). Gamification research: A 50-years retrospective from pbls towards conscious evolution. 2016 Workshop on Fictional Game Elements, FGE 2016,
Urbancová, H., Vrabcová, P., Hudáková, M., & Petrů, G. J. (2021). Effective Training Evaluation: The Role of Factors Influencing the Evaluation of Effectiveness of Employee Training and Development. Sustainability, 13(5). https://doi.org/10.3390/su13052721
DOI:
https://doi.org/10.26760/rekaelkomika.v4i2.124-131
Refbacks
There are currently no refbacks.
---
Address:
Electrical Engineering Institut Teknologi Nasional Bandung
20th Building 3rd Floor
Jl. PHH. Mustapa 23 Bandung 40124
Tlp. 022-7272215, Fax. 022-7202892,
e-mail: rekaelkomika@itenas.ac.id
---
Indexed:
---
 STATISTIK PENGUNJUNG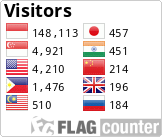 Jurnal ini terlisensi oleh Creative Commons Attribution-ShareAlike 4.0 International License.