Community Economy Improvement Through Digital Tourism Village in Pabean Udik Village, Indramayu
Abstract
Poverty is a complex issue encompassing multi dimensions such as economic access, social factors, culture, politics and participation in society. Specifically, rural poverty poses a significant challenge to the advancement of development in rural areas. To address the issue, based on the Indramayu Village Development Acceleration (PPDI MBKM) initiative a community service activity was conducted to improve the local economy through the restoration and the management of land or public facilities, particularly the establishments of parks as potential business ventures for the surrounding communities. The activities aimed at creating opportunities for local vendors and entrepreneurs to sell their products and services around the parks. Hopefully, the efforts open diverse business opportunities and contribute to the overall improvement of the rural economy.
Keywords
Indramayu; Pabean Udik; Poverty; rural; PPDI
References
Azriati, N. N., & Kausar, D. (2018). PENGEMBANGAN POTENSI WISATA AGRO DI KAWASAN CONDET KELURAHAN BALEKAMBANG JAKARTA TIMUR. Universitas Pancasila, 6(2), 59–69.
Data Statistik Indramayu. (2018). https://indramayukab.bps.go.id/
Dewi, Made Heny Urmila, Chafid Fandeli, M. B. (2013). PENGEMBANGAN DESA WISATA BERBASIS PARTISIPASI MASYARAKAT LOKAL DI DESA WISATA JATILUWIH TABANAN, BALI. Kawistara, 3(2), 129–139.
Hidaya, N. (2017). Fenomena Kemiskinan di Kota Makassar dalam Perspektif Islam. UIN Alauddin.
Indonesia, K. D. P. D. T. dan T. R. (2018). Keputusan Menteri PDTT no. 48.
Juliantono, F. J., & Munandar, A. (2016). Fenomena Kemiskinan Nelayan: Perspektif Teori Strukturasi. Jurnal Kajian Politik Dan Masalah Pembangunan, 12(2), 1857–1866.
Muhammad, R. A. (2016). Penggunaan YouTube Sebagai Media Promosi Kawasan Wisata Mandeh di Kabupaten Pesisir Selatan. Universitas Andalah.
Purbadi, D., & Baru, P. (2016). MODEL PENGUKURAN KONDISI AWAL SEBAGAI DASAR PENGEMBANGAN PROGRAM PEMBERDAYAAN MASYARAKAT BERKELANJUTAN , STUDI KASUS : KAWASAN WISATA PANTAI BARU , KABUPATEN BANTUL. Seminar Nasional Pengabdian Kepada Masyarakat, 110–121.
Roni Salambue, Fatayat, Evfi Mahdiyah, Y. A. (2020). PENGEMBANGAN DAYA TARIK OBJEK WISATA TELUK JERING KECAMATAN TAMBANG KABUPATEN KAMPAR. Jurnal Pengabdian Masyarakat Multidisiplin, 4(1), 9–18.
Syamsudhuha, S., Adnan, A., Daud, A., HR, I., Hardian, M., Nurhayati, N., Roza, Y., & Jamaan, A. (2020). Pengembangan kawasan pesisir melalui pembentukan Desa Wisata Sepahat
Kabupaten Bengkalis. Unri Conference Series: Community Engagement, 2.
Utami, N. A., & Agustina, I. H. (2019). Kajian Fenomena Kemiskinan di Desa Pabean Udik Kabupaten Indramayu. Prosiding Perencanaan Wilayah Dan Kota, 5(1).
Zartika, C., Balaka, M. Y., & Rumbia, W. A. (2016). Studi Faktor-Faktor Penyebab Kemiskinan Masyarakat Desa Lohia Kabupaten Muna. Jurnal Ekonomi UHO, 1(1).
DOI:
https://doi.org/10.26760/rekaelkomika.v4i2.108-115
Refbacks
There are currently no refbacks.
---
Address:
Electrical Engineering Institut Teknologi Nasional Bandung
20th Building 3rd Floor
Jl. PHH. Mustapa 23 Bandung 40124
Tlp. 022-7272215, Fax. 022-7202892,
e-mail: rekaelkomika@itenas.ac.id
---
Indexed:
---
 STATISTIK PENGUNJUNG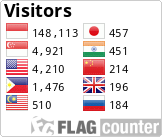 Jurnal ini terlisensi oleh Creative Commons Attribution-ShareAlike 4.0 International License.