Creativity and Graphic Design Skills Improvement for the Content Creator Community using Logo Creation Training
Abstract
MTs Sultan Agung Kalipoh in Kebumen Regency is one of the junior high schools that established a content creator community since 2021. However, despite having computer laboratory facilities, those students primarily relied on smartphone applications indicating basic graphic design knowledge level within their community. Therefore, it is necessary to enhance their creativity and computer-based graphic design skills through learning how to design logo using CorelDraw and Photoshop in form of case study. The community service program was conducted in four (4) phases: analysis of situation, formulation of possible solutions, logo creation training, and evaluation. The results showed a notable 59% increase in logo creation experience indicating of the enhanced creativity in graphic skills. Moreover, there was an 80% improvement in knowledge regarding graphic application functions, and a 75% improvement in the ability to create logos.
Keywords
CorelDraw; Graphic Design; Logo Creation; Photoshop
References
Anwar, T., Paramita, C., & Baskoro, DW (2021). Graphic Design Training for Youth Association Empowerment, Sumbang District, Banyumas Regency. JPMB: Journal of Community Empowerment with Character, 4 (2), 143–150. http://journal.rekarta.co.id/index.php/jpmb
Fadli, R., Seta, AB, & Mulyani, S. (2022). Graphic Design Training in Improving Soft Skills for Teenagers RT 2 RW 13, Rangringan Jaya Lama Village, Depok City. Batara Wisnu … , 2 (2), 226–231.
Fullmer, D. (2020). Elements and Principles of Design. Studio Companion Series Design Basics, 13–61. https://doi.org/10.5040/9781501371707.ch-001
Kim, MJ, & Lim, JH (2019). A comprehensive review on logo literature: research topics, findings, and future directions. Journal of Marketing Management , 35 (13–14), 1291–1365. https://doi.org/10.1080/0267257X.2019.1604563
Kimball, M. (2013). Visual design principles: An empirical study of design lore. Journal of Technical Writing and Communication , 43 (1), 3–41. https://doi.org/10.2190/TW.43.1.b
Kris, M., Hidayatulloh, Y., Hamid, M., Arianti, S., Kholid, A., Hasbullah, KAW, Al-Quran, I., Tafsir, D., & Ampel, S. (2021). Graphic Design Learning Assistance for Generation Z through the Corel Draw Application in Bandarkedungmulyo Village. Informatics Friday: Journal of Community Service, 2 (1), 7–10. https://ejournal.unwaha.ac.id/index.php/abdimas_if/article/view/1167
Pritandhari, M., & Wibawa, FA (2021). Coreldraw Graphic Design Training Increases the Creativity of Independent Youth Youth Organizations in Rejomulyo Village. SINAR SANG SURYA: Journal of Community Service Center, 5 (1), 33. https://doi.org/10.24127/sss.v5i1.1480
Riyadi, A., Makmur, Ruse, A., & Suhardi, T. (2022). Training on the Use of Photoshop and CorelDRAW Design Applications to Increase Student Innovation and Creativity at SMK Telkom Makassar. Journal of Lepa-Lepa Open, 1 (6).
Siregar, YS, Harahap, H., Sembiring, A., & Joni, JHM (2021). Socialization and Graphic Design Training Using Corel Draw Software to Students of SMK Dwi Tunggal 2 Tanjung Morawa. Journal of Community Service , 1.
Syaifudin, A. (2022, November). Graphic Design for Social Media Content. Retrieved from Radar Bromo.
Widhiyanto, F. (2023). Indonesia's Content Creator Industry Can Reach IDR 4 Trillion. Retrieved from INVESTOR.ID.
Zen, BP, & Gustalika, MA (2021). Photoshop and Coreldraw Graphic Design Training at Korem 071 Wijayakusuma to Improve Graphic Design Skills for TNI Members. Science And Technology Dedication , 1 (1), 5–12. https://doi.org/10.47709/dst.v1i1.952
DOI:
https://doi.org/10.26760/rekaelkomika.v4i2.89-99
Refbacks
There are currently no refbacks.
---
Address:
Electrical Engineering Institut Teknologi Nasional Bandung
20th Building 3rd Floor
Jl. PHH. Mustapa 23 Bandung 40124
Tlp. 022-7272215, Fax. 022-7202892,
e-mail: rekaelkomika@itenas.ac.id
---
Indexed:
---
 STATISTIK PENGUNJUNG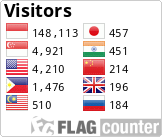 Jurnal ini terlisensi oleh Creative Commons Attribution-ShareAlike 4.0 International License.