Concept Mapping Techniques to Support Learning Activities in TK Az-Zahra, Kabupaten Karawang
Abstract
This Community Service (PKM) aims at analyzing teachers' difficulties in making interesting concept maps in the learning process namely teachers' lack of understanding of various applications for making concept maps of subject matter, teachers' difficulties in writing mathematical symbols used in creating learning instruments, as well as inadequate quality in the process of implementing learning activities. This PKM is located at Az-Zahra Kindergarten, Karawang, West Java. Data were collected by means of observation, interviews, and Zoom. The method used by the PKM team to solve problems was to provide training activities on a scheduled basis for one semester. The material presented was the introduction to and use of Mind Map and Math Type application software. The results of this PKM for partners are teachers' ability to create interesting concept maps and the improvement of learning activities in education units. While the output for the PKM team is the fulfillment of responsibility stated in the Tri Dharma that must be carried out by lecturers indicated by receiving certificate from a partner.
Keywords
Concept Map; Mind Mapping; Math Type; Learning; Activity
References
Basuki T, (2000), Pembelajaran Matematika Disertai dengan Penyusunan Peta Konsep.(Tesis). Bandung: Program Pasca sarjana, Universitas Pendidikan Indonesia.
Fachrurrozie & Wahyuningrum, I.F.S. (2010). "Efektifitas Peta Konsep Dalam Pembelajaran Mata Kuliah Dasar Akuntansi". Jurnal Pendidikan Ekonomi Dinamika Pendidikan, Vol. 5, No. 2, pp. 165-179.
Hudoyo, H. (1989), Mengajar Belajar matematika, Ditjen Dikti Depdikbud,Jakarta, P2LPTK
Khasanah, Khuswatun. (2019) "Peta Konsep Sebagai Strategi Meningkatkan Hasil Belajar Siswa Sekolah Dasar". Jurnal EduTrained, Vol. 3, No. 2, pp. 152-164.
Komarudin, Putri, D.C.N., & Suherman. (2019) "Mind Mapping Model: Pengaruhnya Terhadap Hasil Belajar Tematik Siswa Sekolah Dasar". Jurnal Pendidikan Sekolah Dasar, Vol. 6, No. 1, pp. 1-8.
Lestari, A., Kurniati, A., &Chayadi, D. (2015). "Pengaruh Media Peta Konsep Terhadap Hasil Belajar Kognitif Siswa Pada Sub Materi Budaya Demokrasi di Kelas XI Sekolah Menengah Atas Negeri 1 Tanah Pinoh Tahun Pelajaran 2015/2016. Jurnal Ilmiah Ilmu Pendidikan, Vol. 7, No. 1, pp. 37-50.
Nauri, Septinar, H., & Misdalina. (2020). "Pengaruh Model Pembelajaran Mind Mapping Terhadap Hasil Belajar Siswa Kelas X Pada Mata Pelajaran Geografi Di Sma Negeri 2 Kikim Selatan Tahun Pelajaran 2018/2019". Jurnal Swarnabhumi, Vol. 5, No. 1, pp. 7-10.
Suryana, Dadan. (2016). Pendidikan Anak Usia Dini Stimulasi dan Aspek Perkembangan ANak. Jakarta: KENCANA Prenada Group.
Susanto, Ahmad. (2011). Perkembangan Anak Usia Dini: Pengantar dalam berbagai aspeknya. Jakarta: KENCANA Prenada Group.
Zeuny, Frista. (2019). Mengapa PAUD Penting Bagi Perkembangan Anak?. https://pauddikmasdiy.kemdikbud.go.id/artikel/mengapa-paud-penting-bagi-perkembangan-anak/. Diakses: 30 Oktober 2021
DOI:
https://doi.org/10.26760/rekaelkomika.v3i1.55-61
Refbacks
There are currently no refbacks.
---
Address:
Electrical Engineering Institut Teknologi Nasional Bandung
20th Building 3rd Floor
Jl. PHH. Mustapa 23 Bandung 40124
Tlp. 022-7272215, Fax. 022-7202892,
e-mail: rekaelkomika@itenas.ac.id
---
Indexed:
---
 STATISTIK PENGUNJUNG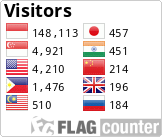 Jurnal ini terlisensi oleh Creative Commons Attribution-ShareAlike 4.0 International License.