Broadcast Studio Development for Supporting Online Learning and Community Counselling
Abstract
Universities have a role and function to educate the community in addition to conducting lectures. One form of activities from this role is to provide information to the community in the form of providing guidance, sharing knowledge or training. With the advancement of internet technology today, this can be done through online platform. However, this must be supported by qualified equipment in order to gain interesting and acceptable outcomes for the community as well as students. In this service, a studio that can be used to support teaching activities and community counselling for academic community in Politeknik Negeri Bandung is created. The making of this broadcast studio is divided into three stages. The first is the making of a three-dimensional model of the room using 3D modelling software. The second stage is the civil work to build a broadcast studio. The last stage is the completion of the broadcast studio with supporting equipment for video content creation. The results obtained are quite satisfactory. From the majority of answers obtained from the survey, students find this studio useful, quite comfortable to use and worthy of creating video content. For the audio section, the correspondents believe that this aspect still needs to be improved, while the room layout and visual equipment are considered good and attractive.
Keywords
Broadcast studio; online learning; community conselling
References
Abbas, S. (2008). Manajemen Perguruan Tinggi. Jakarta: Kencana.
Astuti, V. N., Fahmi, I., & Hubeis, M. (2015). Strategi pengembangan program penyelenggaraan khusus di pascasarjana. Jurnal Kependidikan Vol-45(2), 184-197.
Budi, & Nurjayanti, B. (2012). Pengembangan Metode Pembelajaran Online Berbasis E-learning (Studi Kasus Mata Kuliah Bahasa Pemrograman). Jurnal Sains Terapan Edisi II Vol-2 (1), 103-113.
Capogna, S. (2015). E-LEARNING USES. RISKS AND PERSPECTIVES. . Journal of International Scientific Publications Vol 13.
Cavalcanti, P. M., Goldsmith, J. W., & Tetreault, N. (2011). Portable News Media Studio. Worcester: Worcester Polytechnic Institute.
Fisher, J. P. (2016). Building and Operating a Digital Media Lab. Chicago: Public Library Association.
Kampus Didorong Beradaptasi dengan Teknologi Digital. (2020, April 25). Retrieved from Koran Sindo: https://news.okezone.com/read/2019/04/25/65/2047787/kampus-didorong beradaptasi-dengan-teknologi-digital
Tachyan , Z., & Rosmadi, M. L. (2018). Peran Transfer Knowledge Dalam Mengembangkan Industri Kreatif. IKHRAITH-HUMANIORA Vol-2.
DOI:
https://doi.org/10.26760/rekaelkomika.v3i1.1-8
Refbacks
There are currently no refbacks.
---
Address:
Electrical Engineering Institut Teknologi Nasional Bandung
20th Building 3rd Floor
Jl. PHH. Mustapa 23 Bandung 40124
Tlp. 022-7272215, Fax. 022-7202892,
e-mail: rekaelkomika@itenas.ac.id
---
Indexed:
---
 STATISTIK PENGUNJUNG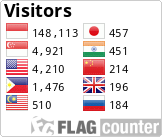 Jurnal ini terlisensi oleh Creative Commons Attribution-ShareAlike 4.0 International License.