Control - Monitoring System Of Oxygen Level, Ph, Temperature And Feeding in Pond Based on Iot
Abstract
Fish management systems have an important role in fish farming. One aspect of fish management is water quality which includes several things such as temperature, pH, oxygen levels and also feeding. So far, monitoring of water quality and feeding of fish has been done manually. This study aims to design a control-monitoring system for oxygen levels, pH, temperature and automatic feeding based on IoT. The reading data from the sensor and also the RTC will be forwarded by the microcontroller to the server to be displayed to the user. This system is automated with actuators in the form of aerators and motors, so that feeding and adding oxygen levels to the pond will be automatically carried out by the microcontroller. The results of this study indicate the system can work, temperature data, oxygen levels, pH can be monitored through the server and feeding can also be done.
Keywords
IoT, pH, oxygen levels, temperature.
References
Apriyani, I. (2017). Budidaya Ikan Lele Sistem. Yogyakarta: Deepublish.
Arif Sumardiono, S. R. (2020). Sistem Kontrol-Monitoring Suhu dan Kadar Oksigen pada Kolam Budidaya Ikan Lele. JTERA (Jurnal Teknologi Rekayasa), 233.
Farisqi Panduardi, E. S. (2016). WIRELESS SMART HOME SYSTEM MENGGUNAKAN RASPBERRY PI BERBASIS ANDROID. Jurnal Teknologi Informasi dan Terapan, 03, 321.
Hidayatullah Himawan, M. Y. (2018). PENGEMBANGAN ALAT PEMBERI MAKAN IKAN OTOMATIS MENGGUNAKAN ARDUINO TERINTEGRASI BERBASIS IOT. TELEMATIKA.
J Kustija, D. F. (2017). Smart home system to support Bandung smart city programme. Pertanika, 2.
J Kustija, D. L. (2019). Development of Internet of Things (IoT) based learning media . The Eletrochemial Society, 3.
JAJA KUSTIJA, A. A. (2021). WEB-BASED AND THINVNC REMOTE LABORATORY IMPLEMENTATION TO SUPPORT STUDENTS SKILLS IN MECHATRONICS COURSE TO FACE THE INDUSTRIAL REVOLUTION 4.0. Journal of Engineering Science and Technology, 16.
Jaja Kustija, N. J. (2019). Remote desktop system in IoT and HTML 5-based virtual . The Electrochemical Society, 3.
Lina Anggriani, A. S. (2018). "SMART FISH POND" Kolam Ikan Pintar Berbasis Mikrokontroler ATmega8535 Sebagai Solusi Kegagalan Budidaya Ikan Lele.
Prabowo, R. R. (2020). SISTEM MONITORING DAN PEMBERIAN PAKAN OTOMATIS PADA BUDIDAYA IKAN MENGGUNAKAN WEMOS DENGAN KONSEP INTERNET OF THINGS (IOT). JURNAL DIGIT, 2-3.
Rohadi, E. (2017). SISTEM MONITORING BUDIDAYA IKAN LELE BERBASIS INTERNET OF THINGS MENGGUNAKAN RASPBERRY PI. Jurnal Teknologi Informasi dan Ilmu Komputer (JTIIK), 1.
Suryaningrum, L. S. (2015). Pemanfaatan limbah budidaya ikan lele (Clarias batrachus) untuk ikan nila dengan sistem resirkulism. Berita Biologi, 14, 287-293.
DOI:
https://doi.org/10.26760/rekaelkomika.v2i1.1-10
Refbacks
There are currently no refbacks.
---
Address:
Electrical Engineering Institut Teknologi Nasional Bandung
20th Building 3rd Floor
Jl. PHH. Mustapa 23 Bandung 40124
Tlp. 022-7272215, Fax. 022-7202892,
e-mail: rekaelkomika@itenas.ac.id
---
Indexed:
---
 STATISTIK PENGUNJUNG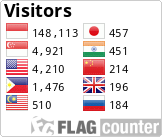 Jurnal ini terlisensi oleh Creative Commons Attribution-ShareAlike 4.0 International License.